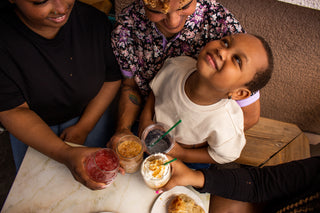 Our Story
Mothership Coffee Roasters first began in 2012 with the Sunrise Coffee family. Born from a desire to understand coffee roasting as a craft, we ordered our first roaster and beans, and began learning. We wanted the same ethos which birthed Sunrise Coffee to carry into this new venture - ethical, sustainable sourcing for our beans, a high quality product that we enjoy as much as you, and care with each step of the process.

At the time, specialty coffee lacked wide-spread popularity. General knowledge about beans, farms, sourcing, roasting, and brewing was less available. We honed our craft through each roast and learned countless lessons about technique, method, ergonomics, and more as we discovered what it was to live and breathe the world of specialty coffee.

We grew alongside the coffee community in Las Vegas, and learned from professionals nationwide. As our knowledge grew, so too did our insight into sourcing, brewing, equipment, and the beautiful nuances every roast can offer. We developed our "sweet-spot" method, and decided to roast coffees hailing from a single region or farm (known as Single Origin) rather than blends.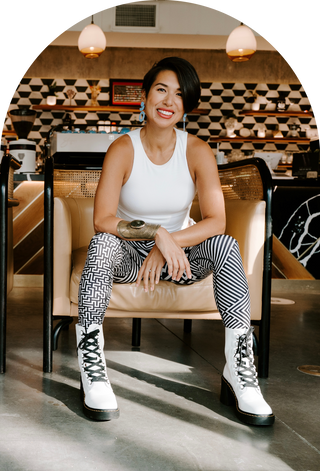 Juanny Romero
Take Me To Your Leader
Juanny uses the vehicle of coffee to create communities; to see people connect, communicate, and relate with each other. Her passion is investing in her community through her family, staff, and customers. Her motivation is to navigate this world with an open heart, share her experiences, and live in the present with wildness.
She creates what matters, and what matters is people connecting through her brand; a brand which delivers hope and joy every step of the way. Her brand is about living in the now in order to relate to people and have authentic conversation around amazing coffee.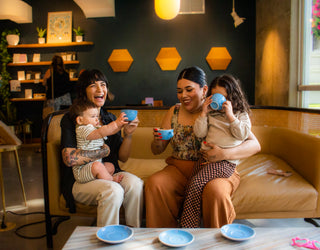 Our Philosophy
Cultivating a Community
Our philosophy has stayed rooted in our ethics for sustainable sourcing, farming, and people-friendly practices - from where each bean was born, to the cup in your hands. Perfecting a roast in flavor so as to highlight the region it came from is our goal, and we put countless hours into testing and tasting our beans. In our bakery, we focus on delivering rustic-style, handmade items from scratch, with ingredients from high-quality producers whose origin ethics match our own. Our fruits and veggies are sourced locally whenever available, and we provide several vegan and gluten-free items daily.